If we all have to head back out and face the world, why not Face It With Style?
The ladies who started it all—founders Ella Pritsker and Susan Strassman.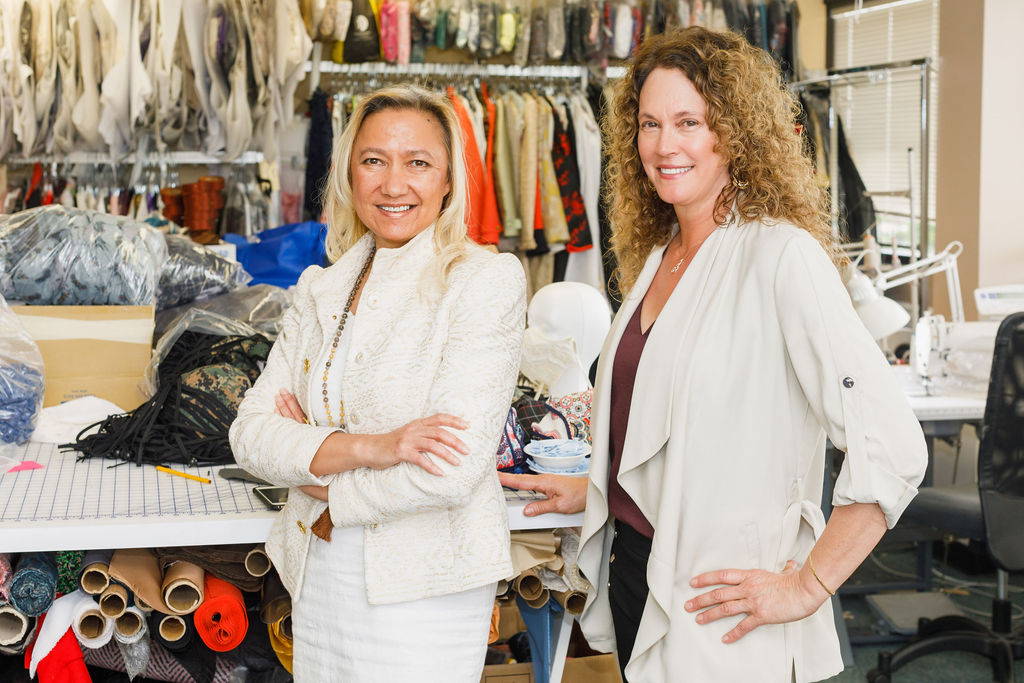 When a doctor approached fashion designer, Ella Pritsker, in late February 2020 about designing masks for frontline responders at the University of Maryland Medical Center and Johns Hopkins Hospital, she hadn't even heard of COVID-19 yet.
Days later, her couture studio was transformed and all of her time was spent developing and making masks.
Ella has been designing exceptional executive couture, wedding gowns, and special occasion dresses for
more than 20 years. That's how she met Susan. When
Susan's daughter got married in 2019, Ella created her daughters dream wedding gown.
Think, instant friendship.
It wasn't long before Susan volunteered to help Ella, and together, they completed the initial request for healthcare workers.
As the two women saw everyone wearing masks in public, they wondered "How can we help people express their personalities & feel stylish, all while staying safe & protected?"
In a matter of weeks, their company Face It With Style was born.
So, if you have to wear a mask, why not wear one you love? Why not a mask that someone made by hand and crafted with care?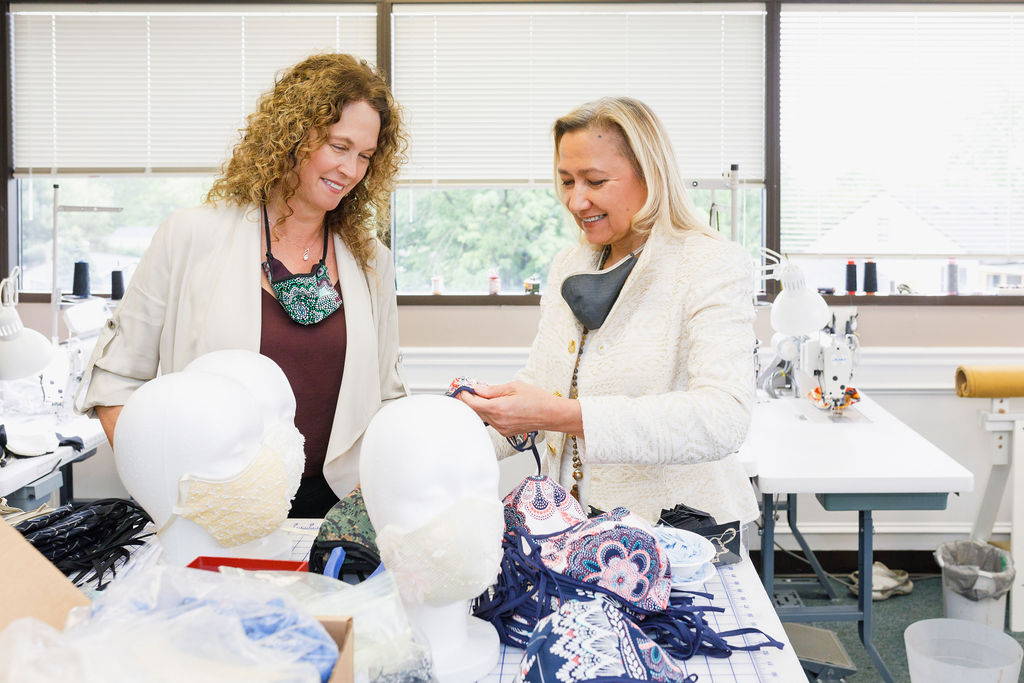 Ella & Susan in their studio
It's Always Fashionable...
TO SUPPORT YOUR COMMUNITY
• We're here to help protect and motivate everyone
as they return to their jobs, their friends and families,
their everyday lives.
• We all deserve quality, reusable masks with soft ear loops, quality fabric and a comfortable stylish fit.
• We're dedicated to giving back to local hospitals and healthcare workers.
• Our customized masks help companies protect
their employees first and their brand identities second.
• Every day is a day to make a statement. A pandemic
doesn't change that. We're here to give you back a
piece of your confidence, your individuality.
• Every special occasion should remain special,
with one-of-a-kind designs.
• Every bride saying "I Do" during this unique
time should have a totally unique bridal mask design.